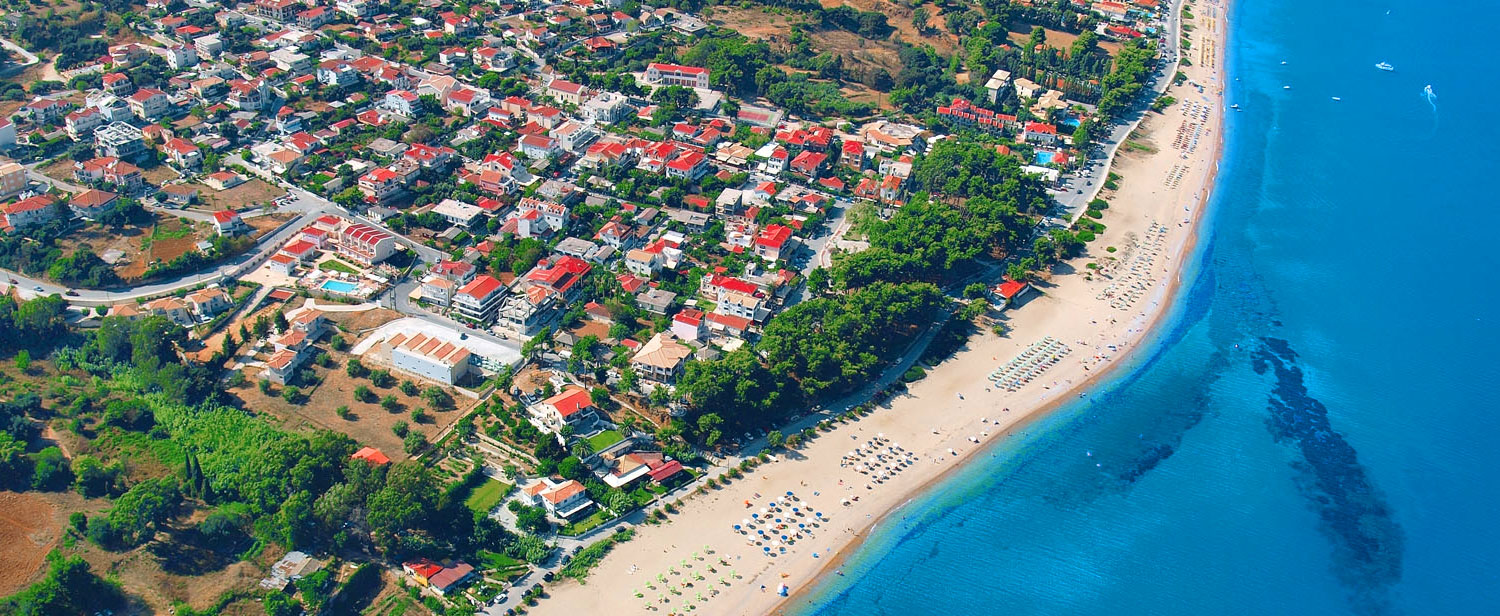 Skala Kefalonia: The small fishing village of Skala sits on the southern tip of Kefalonia near Mounda bay. It is known for its beautiful layout and long sandy beach. has a beautiful long sandy beach bordered by dense bush hills and rocky outcrops.
The beautiful beach is bordered by dense lush hills and rocky outcrops, a unique combination that captivates many visitors. The beach has been awarded with the Blue Flag for its cleanness and organization, something that is still famous for. Skala gets quite crowded during the summer season but you can still find a secluded spot for some quiet moments.
The beach is ideal for snorkeling while excursion boats depart to the nearby islets and isolated coves. On the main street of the settlement, right above the beach are plenty of restaurants and cafes, mini markets and other modern amenities.
How to get to Skala Beach
There are many different ways to get to Skala Beach from any location on the island.
Airport to Skala Beach: 34.5 km / 21.4 miles | Sami Port to Skala Beach: 37.6 km / 23.3 miles | Argostoli to Skala Beach: 36 km / 22.3 miles.
* To get to Skala beach from The-View, simply drive down the hill and follow the signs! The drive is approximately 7 minutes.